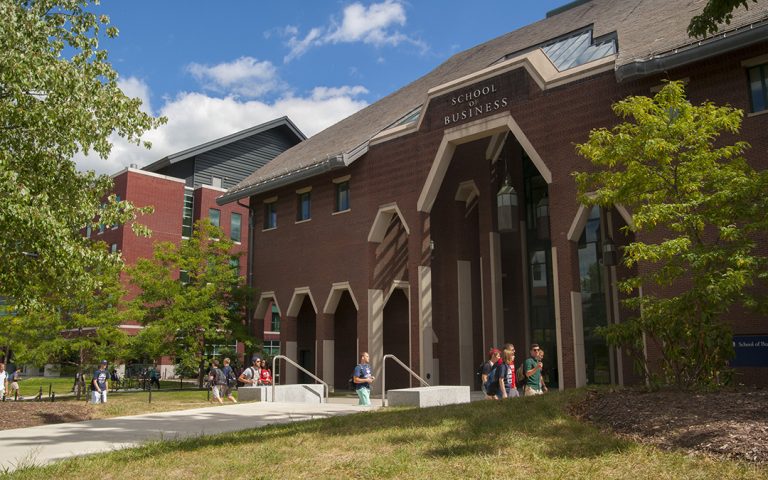 The role of law is more important than ever before in modern organizations. Virtually every aspect of a firm's operations is governed by legal issues. For example,
Management professionals need to know to prevent sexual harassment and other violations of employment law.
Traders and other financial experts must understand how their industry is regulated and avoid violating insider trading laws.
Information technology professionals must be aware of issues related to privacy and intellectual property.
Accountants need to understand their fiduciary duties to their clients as well as be familiar with the Uniform Commercial Code.
Marketing professionals can avoid liability by understanding the value of trademark protections and avoiding violations of state and federal false advertising rules.
Every business student needs to know how the law will impact their decision making.
Through both required and elective courses, students in the UConn School of Business are introduced to the potential legal and ethical issues that they may face in their careers and have an opportunity to develop strategies to avoid legal problems and maximize business opportunities. In addition, Business Law courses enable pre-law students to properly prepare for a successful law school experience. With an outstanding and dedicated faculty and a mission to enhance the opportunities for success by undergraduate and graduate students alike, Business Law is a valued and integral part of the UConn School of Business experience.
Major - Marketing
Campus
Concentrations available Digital Marketing & Analytics, Professional Sales Leadership, or

Social Responsibility and Impact in Business

Storrs
Minor - Social Responsibility and Impact in Business
Through the minor students will learn how to identify the environmental and human rights impacts of business; to analyze the evolving expectations of business organizations; and to leverage the legal and market drivers of sustainability. This minor is available to all students, with the exception of students majoring in Marketing. Offered to Marketing Majors as a concentration.
Storrs
Business Law Study
All undergraduate students in the School of Business are required to successfully complete The Legal and Ethical Environment of Business (BLAW 3175). In addition, courses on Real Estate Law (BLAW 3274), Corporate Social Impact and Responsibility (BLAW 3252), Sustainability, Markets, and Society (BLAW 3253), Business Solutions to Societal Challenges (BLAW 3254), Legal Aspects of Entrepreneurship (BLAW 3681), and International Business Law (BLAW 3660) provide further knowledge and skills to students.
Pre-Law Study

The University of Connecticut does not offer a formal or designated major or course of study in Pre-Law. However, students interested in attending law school are well served by the courses taught by the Business Law faculty. The courses offered are in scope, content and presentation, more similar to a law school course curriculum than other law related courses at the University. No doubt, a broad and diverse undergraduate course of study is still the best preparation for a successful legal career. Toward that end, a student would be well served in preparing for law school by mixing courses in the social study of law with Business Law courses steeped in legal principles and concepts.

Students interested in pre-law study should contact the Pre-Law Advising Office. The Pre-Law Advising Office helps students prepare for law school and future legal careers. The office also assists with law school applications, personal statements, and understanding various law schools and programs.