EQUITY NOW
Speaker Series
The University of Connecticut School of Business is proud to introduce EQUITY NOW, a new speaker series on underrepresented groups, and how law and policy can facilitate equality, fairness, and inclusion in organizations. The EQUITY NOW Speaker Series is produced by the University of Connecticut School of Business in coordination with the Academy of Legal Studies in Business, Virginia Tech Pamplin School of Business, and Indiana University Kelley School of Business. Each of the four speakers to be featured in 2020-21 are esteemed business lawyers focused on legal and policy issues regarding race, identity, sexual orientation, disability and gender equality in modern organizations.
For more information about the series, please contact Robert Bird, Professor of Business Law and Eversource Energy Chair in Business Ethics, at robert.bird@uconn.edu.
To learn more about diversity initiatives at the UConn School of Business, visit diversity.business.uconn.edu.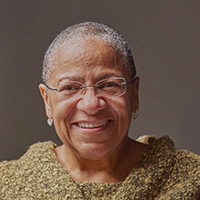 Law, Race, and Organizations: 2020 and Beyond
October 26, 2020
6:00 p.m. (ET)
Dawn Bennett-Alexander
Associate Professor of Employment Law & Legal Studies, University of Georgia
The deaths of Breonna Taylor, George Floyd, and others by the hands of law enforcement have highlighted the numerous deleterious effects that discrimination on the basis of race have on North American life. Professor Bennett-Alexander will examine powerful social forces tired to race, highlight the current legal environment related to race, and show how individuals, managers, and executives can foster a culture free from racial bias and bring that culture forward into the broader society.
Dawn D. Bennett-Alexander, tenured associate professor of Employment Law & Legal Studies at the University of Georgia's Terry College of Business. Dr. Bennett-Alexander publishes extensively in the Employment Law area with particular emphasis on race, gender and sexual orientation issues. She has received over 50 awards and recognitions for teaching and service, including the 2019 Minority Services and Programs Honored Trailblazer recognition, the 2017 award for UGA's best Diversity & Inclusion program, and the 2016 Women's Studies Professor of the Year.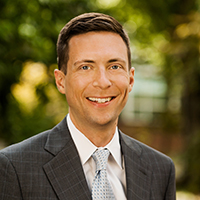 The Promise and Peril of LGBTQ Rights in the Wake of Bostock v. Clayton County
November 16, 2020
6:00 p.m. (ET)
Alex Reed
Associate Professor & Director of the Legal Studies Certificate Program, University of Georgia
The Supreme Court decision of Bostock v. Clayton County is a landmark ruling that prohibits employment discrimination on the basis of sexual orientation or gender identity. Professor Reed will review the Bostock case, explore its implications, and provide recommendations for business leaders to promote an LGBTQ-friendly workplace for the future.
Alex Reed is an Associate Professor of Legal Studies and Director of the Legal Studies Certificate Program at the University of Georgia. His research focuses primarily on employment discrimination, and his scholarship has appeared in the American Business Law Journal, Harvard Journal on Legislation, Berkeley Journal of Employment and Labor Law, and the University of Pennsylvania Journal of Business Law, among other places.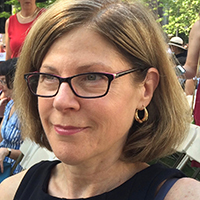 The Legal Environment for Workers with Disabilities: Before During and After COVID-19
February 16, 2021
6:00 p.m. (ET)
Marianne DelPo Kulow
Gregory H Adamian Professor of Law, Bentley University
COVID-19 has had a profound effect on the workplace, perhaps most so for those with disabilities. This talk will highlight some of the most important opportunities, challenges and legal issues facing workers with disabilities, with particular emphasis on how a post-COVID environment may radically alter how people with disabilities interact with and succeed in organizations.
Professor Kulow currently serves as Gregory H. Adamian Professor of Law at Bentley University. She has published on various aspects of U.S. disability law, such as impacts of assistive technology, disconnects between education and workplace disability laws, the burgeoning use of emotional support dogs, and pedagogical techniques for teaching disability law. Kulow's current research includes the impact of Covid-19 on the voting and workplace rights of Americans with disabilities. Kulow holds a J.D. from Boston University, an M.A. from the University of Liverpool, and a B.A. from Harvard University.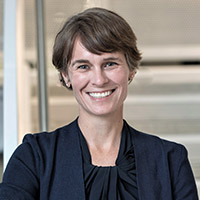 Gender, Bias, and Technology in the 21st Century Workplace
March 30, 2021
6:00 p.m. (ET)
Charlotte Alexander
Connie D. and Ken McDaniel WomenLead Chair Associate Professor of Law and Analytics, Georgia State University
The #MeToo movement has focused new attention on the enduring problems of workplace sexual harassment and sex discrimination. At the same time, companies' experiments with computational tools to aid in hiring, evaluation, and promotion have threatened to amplify the effects of systemic sexism, racism, and other forms of employment discrimination. Professor Alexander will explore the themes of gender, bias, and technology in today's workplace. She will highlight ways that employers can use computational tools to identify and avoid bias, rather than merely replicating past discrimination, and build a more diverse, equitable, and inclusive workforce.
Charlotte S. Alexander holds the Connie D. McDaniel WomenLead Chair as an Associate Professor of Law and Analytics at the Colleges of Business and Law at Georgia State University. She uses computational methods to study legal text, working toward a legal system that embraces data to solve intractable problems and create a more just society. Alexander has published in journals including Science, the N.Y.U. Law Review, Texas Law Review, the American Business Law Journal, and the Harvard Civil Rights-Civil Liberties Law Review. She received her B.A. from Columbia University and her J.D. from Harvard Law School.